Grace for the Party Monster? Michael Alig and the Law of Club Celebrity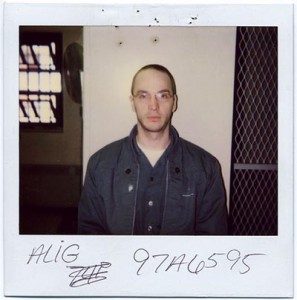 I jokingly suggested on Monday that Papermag should've titled their article about Michael "Party Monster" Alig: "Alig Don't Wanna Be a Freak (But He Can't Help Himself)" (Dynasty), but as I read through the story, I realized that Alig was released from prison this week into a community that's simultaneously expecting the best and worst from him, because of his high-profile background. But can it be any other way? He's a criminal with a twisted history. People are unsure what direction his life will take, but I know there's an answer (Beach Boys).
Backstory is key to understanding the law's threat to Alig. He moved to New York City from South Bend, Indiana in the 1980s to attend Fordham University, but he didn't graduate. Instead, Alig became an underground socialite, adopted the title "Club Kid Michael Alig," and created The Club Kids, who defined an era of 1990s American club culture. Today he is equally lauded and hated for his pioneering vision. Macaulay Culkin starred as Alig in the film "Party Monster" in 2003, which depicts his rise and fall. The film is a cult classic that brought Alig's vision to a new generation. But what about his decline? His decline was equally spectacular: Alig spent the last 17 years in jail for killing his roommate over a drug debt.
In March 1996, Alig got into a fight with his temporary roommate Angel Melendez, and it ended with Melendez smothered and bludgeoned by a hammer. When Melendez died, Alig and another roommate placed his body on ice in their bathtub. Several days later, when the apartment began to smell, Alig cut Melendez's body into pieces and put the body in the Hudson River.
I hated writing the last paragraph because this is not my favorite material. But when I read what Alig's friends are saying about his return to society, I became scared for him – for his life, and the quality of it.
Alig's friends said he's needed celebrity from the start. He always jumped at the chance for media attention, and The Club Kids appeared on Geraldo Rivera's show five times in the 1990s (which was a big deal in the 90s). As one of Alig's friends described him, "If ANYONE was made for the 'Selfie Generation,' it's Michael. He INVENTED TMI culture. And while I think he's going to be shocked by the amount of hate he gets on the Internet, I predict in real life the kids are going to treat him like a conquering hero…"
When Alig left the Mid-State Correctional Facility in Marcy, NY on a conditional release, a film crew was waiting on him, Instagram videos were taken, and Starbucks pictures were tweeted from New York City. What's amazing is that I wrote this piece while watching Alig's Twitter account light up with new experiences and old friends. I felt like I was inadvertently pressuring him to perform like the 21st century newborn that he is, with the same glazed expectation as the Jurassic Park crew had as they watched a baby raptor hatch from its egg.
But I wasn't the only one watching and waiting for him. Alig's mentor James St. James wrote him an open letter, telling Alig all about the 21st century: GIFs, the iPhone 5, and  new club rules:
95% of your time in any given club will be spent having your picture taken. Seriously. It's. All. You. Do. Picture after picture after picture.

Smile. Snap.

Smile. Snap.

Until you want to snap someones head off.
Those are some crass words, considering the circumstances. But also entirely true. St. James is telling Alig about the new law, the new rules of the game, etc., but as we know, the new boss is the same as the old boss.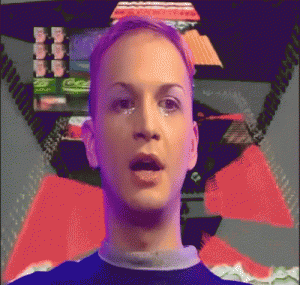 Alig's friends have some potentially devastating celebrity-focused expectations for him post-prison life (on top of the rules included in his conditional release):
"I've never seen a bigger hole that needed to be filled with applause. We're all going to rubberneck at him for awhile. The light is on him: Charlie Manson or Andy Warhol."
"Whether Alig can bring his creativity to the New York scene depends on how committed he'll be to being good."
"He's coming back to a changed world," says long-time nightlife habitué, culture critic, and Paper editor Carlo McCormick. "Wonder if he'll know anyone. I hope he's sorry. I hope he doesn't get stuck being Michael Alig. I hope he can reinvent himself."
It's one thing to deal with active righteousness in everyday life. We make and keep peace with family, friends, and enemies so we can live in peace — it's simply a good thing. When our primary source of identity and worth is through garnering acceptance by saying the right things and performing the right way to attract celebrity, the law does to you what the law does (crushes you), and Alig already knows that isn't pretty. To me, celebrity is like trying to get more out of righteousness (performance) before our neighbor (or fans) than it, by its limited capacity, can give.
Bob Dylan knows celebrity inside and out, and that at the end of the day, "everybody must get stoned." In a 2012 interview with Rolling Stone, Dylan said his savior status among fans sent him to one cross (when he went electric) because "People like to betray people. They want to deliver you up. Like they delivered Jesus. I've experienced that a lot." As a savior, Dylan failed his fans, so his celebrity capital — his active righteousness — was diminished.
Tullian Tchividjian wrote about active and passive righteousness, and therein the Gospel, which is the one message that I wish had been tweeted to Michael:
[When] we understand that everything between God and us has been fully and finally made right–that Christians live their life under a banner that reads "It is finished"–we necessarily turn away from ourselves and turn toward our neighbor. Forever freed from our need to pay God back or secure God's love and acceptance, we are now free to love and serve others. We work for others horizontally (active righteousness) because God has worked for us vertically (passive righteousness). The Christian lives from belovedness (passive righteousness) to loving action (active righteousness). His love for us begets love from us.
Jesus died for Michael Alig, which gives him love, acceptance, and the passive righteousness he needs.  the passive righteousness he needs, love, and acceptance. It's all anyone needs. He died so Michael didn't have to become a celebrity (active righteousness, plus some) and worship his fans (passive righteousness) to feel whole. But I am concerned that his devotion to celebrity with the advent of Twitter and other media of social media might hijack the peace that Jesus bought for him. And the consequences this time might be unbearably worse. I'm concerned that living day-to-day might be hell on earth if Michael doesn't relocate his satellites (Superdrag), and hear the message: "It is finished." [Mockingbird]